Corruption Exposed: Internal Battle Being Waged Within US Establishment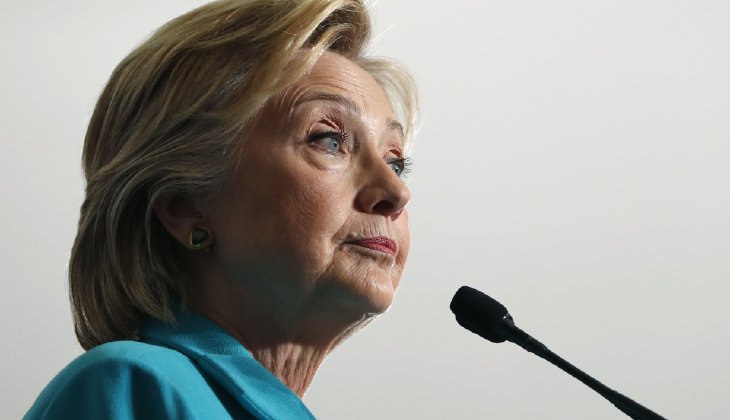 FBI AGENTS felt as though the Justice Department tried to block them from investigating multiple allegations of wrongdoing and corruption against Hillary Clinton over the past year.
More than a dozen current and former agents have spoken anonymously to multiple media outlets over the past week, including to the Washington Examiner.
FBI field agents have complained of tensions between the bureau and the Justice Department when it came time to consider more aggressive moves, such as issuing subpoenas.
Some investigators felt as though the Justice Department attempted to stymie a year-long probe into the Clinton Foundation, CNN reported Wednesday.
Officials at the Justice Department reportedly told the FBI that they disagreed that the strength of the case warranted stronger pursuit of evidence.
The leaks have multiplied in the days since FBI Director James Comey announced on Friday his intention to take "investigative steps" in the Clinton email probe he closed in July.
His decision came after agents discovered thousands of emails on a laptop shared by Huma Abedin, vice chair of Clinton's campaign, and Anthony Weiner, her estranged husband. Weiner is under investigation for unrelated allegations of sexual misconduct.
Democrats have excoriated Comey for unveiling the new investigation so close to Election Day.
Republicans, however, maintain that his handling of the original Clinton probe was far more inappropriate. Since the early July press conference in which Comey laid out his decision not to recommend an indictment, rumors have swirled about mass dissatisfaction among agents who felt they had gathered sufficient evidence to impose consequences on Clinton.
On Sunday, the Wall Street Journal reported that Justice Department officials had worked to scale back a nationwide Clinton Foundation investigation that had, over the past year, spawned lines of inquiry in Los Angeles, Little Rock, New York and Washington, D.C.
One source with knowledge of the investigation told the Examiner this week that agents felt gratified both by Comey's public statement on the investigation and their early findings from the new Clinton-related emails. A second source confirmed that agents, at times, felt "handcuffed" during the initial investigation into Clinton's private server in terms of what investigative steps they could take.
FBI agents told Fox News on Wednesday that the bureau had made the Clinton Foundation probe a "very high priority."
The FBI also reportedly preserved laptops belonging to Cheryl Mills and Heather Samuelson — two aides who received immunity agreements that contained a provision requiring agents to destroy the devices during the original probe — and investigators are presently examining the contents of the laptops in the foundation-related probe.
The flurry of FBI leaks confirm months of GOP-led suspicion that law enforcement professionals were upset by the decision to drop the Clinton email case.
Those leaks come as Clinton battles a backlash over the reopened email investigation by suggesting that Comey has overstepped his authority. Her campaign has accused Comey of using "innuendo" to smear Clinton just one week before voters head to the polls.
* * *
Source: Washington Examiner
* * *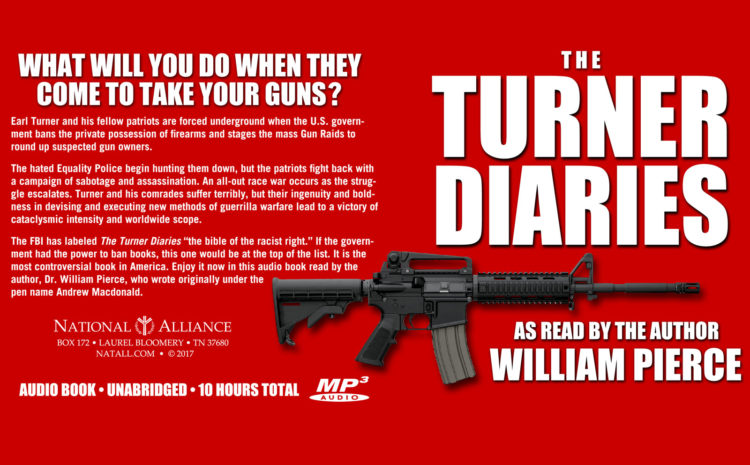 Listen: Turner Diaries commercial
OUR NEW, remastered audio book edition of The Turner Diaries read by the author, Dr. William Pierce, is now available. You can get your copy now — the CDs are are shipping as soon as orders come in.
The original recordings, made by Dr. Pierce and Kevin Strom on reel-to-reel tape in 1995, had been digitized in the early 2000s, but that digitization process was primitive compared to what we are capable of today; we have remastered this important work using the latest software — and we did it the careful, slow, difficult, craftsman-like way — the way Dr. Pierce would have wanted it.
We are proud to offer you the result, which can be ordered online via http://natall.com/td or by postal mail from National Alliance, Box 172, Laurel Bloomery TN 37680 USA. The fidelity of the disc is excellent: On a good speaker system, it sounds as if Dr. Pierce is with you, reading his book to you personally. There is nothing quite like hearing the man who created The Turner Diaries read it to you himself. And, by purchasing this mp3-CD, you will be supporting the important work of the National Alliance.
Listen: Turner Diaries commercial
* * *