Atlantic's New Editor Jeffrey Goldberg: Maniacal Warmongering Zionist Jew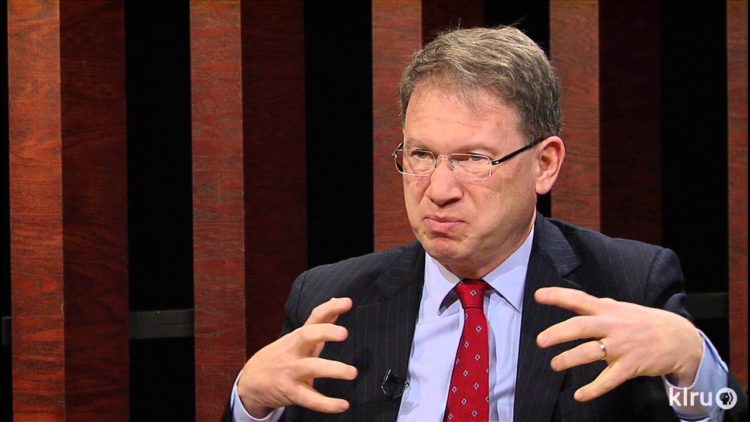 Goldberg (pictured) published false news repeatedly to foment war and was an IDF prison guard who beat helpless prisoners.
THE NEW EDITOR of one of the most storied magazines in the US is so far on the fringe that even other staunch Zionists criticize his overzealousness.
"In five years, however, I believe that the coming invasion of Iraq will be remembered as an act of profound morality."
These are the not-so-prescient words of Jeffrey Goldberg, named this week the new chief editor of the 159-year-old Atlantic Magazine, one of the most famous journalistic institutions in U.S. history.
The openly-Zionist Goldberg moved to Israel nearly 25 years ago and served in the Israeli Defense Forces. Since then, he has been the opening speaker for numerous Zionist functions, including the American Jewish Committee conference and Zionism 3.0.
Most garishly, he worked as a prison guard at Ktzi'ot, Israel's largest detention camp for Palestinian political prisoners, where he boasted of helping beat Palestinian political prisoners. Ktzi'ot is one of Israel's largest detention camps and has long been criticized for its inhumane conditions, which include frequent beatings, lack of drinking water and forced labor.
In his 2006 book Prisoners, Goldberg describes a scene at the detention camp, in which his friend repeatedly hits a Palestinian prisoner in the head with a sharp-edged object, beating him to a bloody pulp, a beating that Goldberg described "was prompted by something (the prisoner) said." Goldberg covered up the crime by saying, "I found another military policeman, and handed off the wobbling prisoner, who was by now bleeding on me. 'He fell,' I lied."
Goldberg himself took part in beatings, justifying them by saying, "Unlike (Goldberg's camp guard friend), I never hit a Palestinian who wasn't already hitting me."
Additionally, his credibility as a journalist is most unsavory. At the New Yorker magazine, Goldberg authored dozens of articles that were later discovered to be false but provided the United States with a pretense for invading Iraq. In 2002, Goldberg also published a two-part series in the New Yorker in which he alleged that the Lebanese resistance movement Hezbollah was running a black market cigarette ring on U.S. soil to finance a terrorist operation. No evidence of any such activity has since been discovered. Indeed, the new head honcho of one the United States' most prominent publications has become so fringe in his shilling for Israel and the U.S. empire, that even former key conservatives and staunch Zionists such as former New Republic Editor Andrew Sullivan have heavily criticized him.
* * *
Source: Telesur
* * *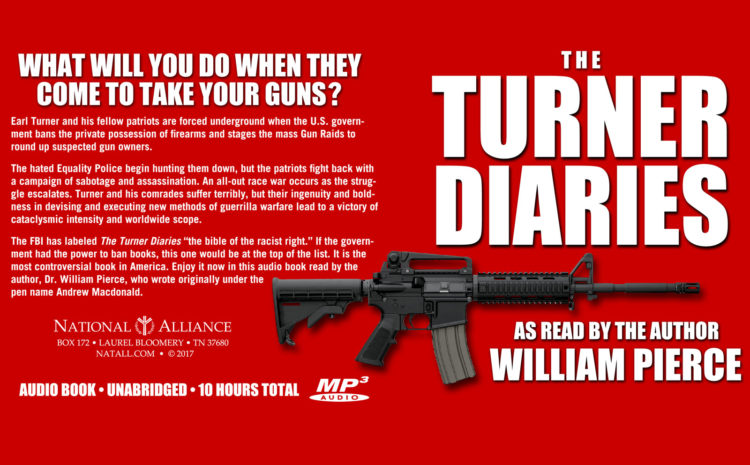 Listen: Turner Diaries commercial
OUR NEW, remastered audio book edition of The Turner Diaries read by the author, Dr. William Pierce, is now available. You can get your copy now — the CDs are are shipping as soon as orders come in.
The original recordings, made by Dr. Pierce and Kevin Strom on reel-to-reel tape in 1995, had been digitized in the early 2000s, but that digitization process was primitive compared to what we are capable of today; we have remastered this important work using the latest software — and we did it the careful, slow, difficult, craftsman-like way — the way Dr. Pierce would have wanted it.
We are proud to offer you the result, which can be ordered online via http://natall.com/td or by postal mail from National Alliance, Box 172, Laurel Bloomery TN 37680 USA. The fidelity of the disc is excellent: On a good speaker system, it sounds as if Dr. Pierce is with you, reading his book to you personally. There is nothing quite like hearing the man who created The Turner Diaries read it to you himself. And, by purchasing this mp3-CD, you will be supporting the important work of the National Alliance.
Listen: Turner Diaries commercial
* * *