Russia: US Openly Inviting its Jihadi Allies in Syria to Launch Terror Attacks on Russia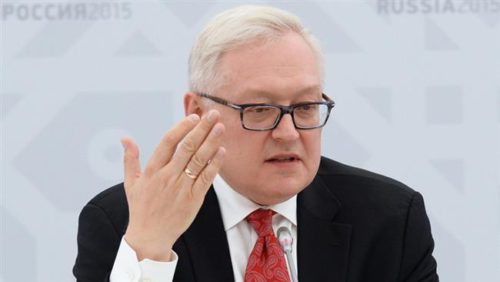 Russia has denounced US projection of possible attacks on Russian cities by terrorists fighting in Syria, saying the statement amounts to an invitation to terrorism. 
RUSSIAN Deputy Foreign Minister Sergei Ryabkov (pictured) was outraged on Thursday after US State Department spokesman John Kirby said terrorists in Syria could launch attacks "against Russian interests, perhaps even Russian cities."
"We cannot interpret this as anything else apart from the current US administration's de facto support for terrorism," Ryabkov was quoted as saying.
"These thinly disguised invitations to use terrorism as a weapon against Russia show the political depths the current US administration has stooped to in its approach to the Middle East and specifically to Syria."
Russia has been supporting the Syrian government in its push to take back Aleppo from Takfiri terrorists. The US also carries out airstrikes as well as operations on the ground through its special forces against what it calls Daesh targets.
However, with Syrian advances on Aleppo gaining momentum, US officials said on Wednesday that Washington had begun considering tougher responses to the assault on Aleppo, including military options.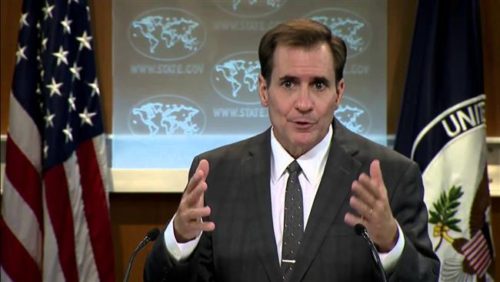 Syrian army advances were interrupted first when the US brokered a ceasefire agreement with the Russians. The truce collapsed after US aircraft bombed Syrian army positions in Dayr al-Zawr, killing 82 soldiers.
The airstrike, which helped Daesh briefly overrun government positions in the area, was characterized by Washington as unintentional but Syria rejected the allegation.
"How could they (Daesh) know that the Americans are going to attack that position in order to gather their militants to attack right away and to capture it one hour after the strike?" Assad asked during an interview with the Associated Press last week.
Supply of New Weapons 
On Wednesday, a militant commander said foreign states have given extremists surface-to-surface Grad rockets of a type not previously supplied to them in response to the Aleppo offensive.
The Grad rockets with a range of 22 km and 40 km have been supplied in "excellent quantities" and will be used on battlefronts in Aleppo, Hama and the coastal region, militant commander Colonel Fares al-Bayoush told Reuters.
While Grad missiles have previously been supplied to militants, Bayoush said it was the first time this particular type had been delivered. Militants had previous stocks of the rocket captured from army stores, he added.
The Reuters news agency this week reported anonymous US officials as saying that the Obama administration was considering allowing Qatar and Saudi Arabia to arm militants with man-portable missiles.
The Middle East Eye news portal cited a source close to militants as saying that the US was resolved to prevent the fall of Aleppo and was preparing to allow its Persian Gulf allies to flood the city with shoulder-fired, anti-aircraft missiles.
"The US confirmed the green light to begin sending them to rebels through supply routes still open through Jordan and Turkey," the source said.
"The US won't let Aleppo fall. We can expect to see Syrian helicopters falling from the sky within weeks."
On Wednesday, the US State Department warned it was considering the suspension of "bilateral engagement" in Syria "unless Russia takes immediate steps to end the assault on Aleppo and restore the cessation of hostilities."
Ryabkov said Moscow saw no alternative to the original US-Russia plan to try to get a ceasefire in Syria and that Washington should focus on implementing it.
He said a seven-day ceasefire plan proposed by the United States was unacceptable however and that Moscow was proposing a 48-hour "humanitarian pause" in Aleppo instead.
Support for Fateh al-Sham Front 
Meanwhile, Russia's Foreign Ministry spokeswoman Maria Zakharova said Thursday US failure to separate "moderate" militants from terrorists is blocking the entire package of agreements.
Under the agreement, the US had undertaken to segregate the militants under its support from Takfiri groups such as the al-Qaeda-linked Fatah al-Sham Front but it has dragged its foot on the plan.
On Wednesday, Russian Foreign Minister Sergei Lavrov told US Secretary of State John Kerry during a phone conversation that Fateh al-Sham Front had been receiving foreign support and American weapons.
In an interview with German-language daily Kölner Stadt-Anzeiger earlier this week, a Fateh al-Sham commander identified only as Abu al-Ezz confirmed that the US is supporting the terror group, saying, "The Americans are on our side."
In his conversation with Kerry, "Lavrov drew attention to the fact that a number of anti-government units which Washington calls moderate… were instead merging with Jabhat Fateh al-Sham," the Russian Foreign Ministry said.
Earlier this year, the US blocked a Russian move in the United Nations to blacklist Ahrar al-Sham militants as a terrorist group.
* * *
Source: PressTV
* * *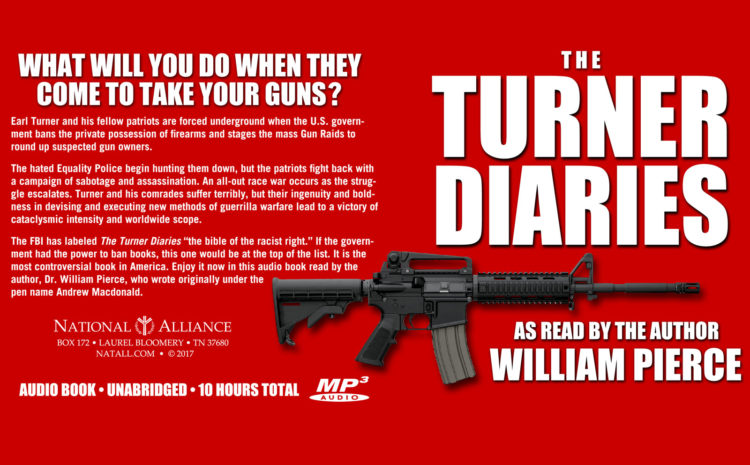 Listen: Turner Diaries commercial
OUR NEW, remastered audio book edition of The Turner Diaries read by the author, Dr. William Pierce, is now available. You can get your copy now — the CDs are are shipping as soon as orders come in.
The original recordings, made by Dr. Pierce and Kevin Strom on reel-to-reel tape in 1995, had been digitized in the early 2000s, but that digitization process was primitive compared to what we are capable of today; we have remastered this important work using the latest software — and we did it the careful, slow, difficult, craftsman-like way — the way Dr. Pierce would have wanted it.
We are proud to offer you the result, which can be ordered online via http://natall.com/td or by postal mail from National Alliance, Box 172, Laurel Bloomery TN 37680 USA. The fidelity of the disc is excellent: On a good speaker system, it sounds as if Dr. Pierce is with you, reading his book to you personally. There is nothing quite like hearing the man who created The Turner Diaries read it to you himself. And, by purchasing this mp3-CD, you will be supporting the important work of the National Alliance.
Listen: Turner Diaries commercial
* * *