Pennsylvania: Jews Demand Separation from Non-Jews — Even in Prison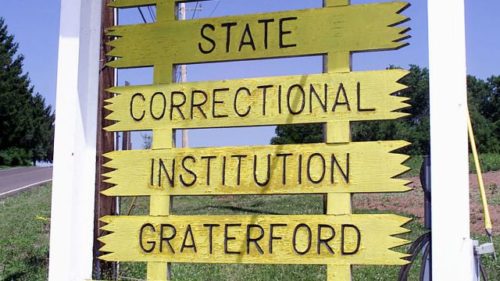 Judaism "requires" separate Jews-only prayer room, synagogue, and Torah scroll storage area — common chapel with other faiths is unacceptable; local Jews worried that special privileges won't be continued at new prison complex
GRATERFORD PRISON is to be replaced by the new SCI Phoenix within the next six to nine months. But members of the Jewish community are concerned a synagogue in the old prison won't have a place in the new facility.
A synagogue at Graterford Prison dates back to the early 1980s, when, during a search by prison guards, "the holy Torah scrolls were vandalized."
Bob Lankin, a volunteer with the Jewish Congregation at Graterford, says a panel commissioned by Governor Dick Thornburgh recommended Jewish inmates be given a separate room for prayer, and the prison complied. But the new SCI Phoenix won't have a synagogue, but rather a multi-denominational space for all faith traditions.
"We feel the recommendations of the Thornburgh report is still valid and should be honored at SCI Phoenix," Lankin said.
Ann Schwartzman with the Pennsylvania Prison Society says while there are certain considerations that need to be made, there are no easy answers.
"We really do feel parity is the key issue," she said. "The Torahs that people use in the Jewish religion take up a lot of space, they need be housed in a certain way. However, most of the religious groups have their own very specific needs and each need to be addressed, but they each may be very different."
* * *
Source: CBS Philly
* * *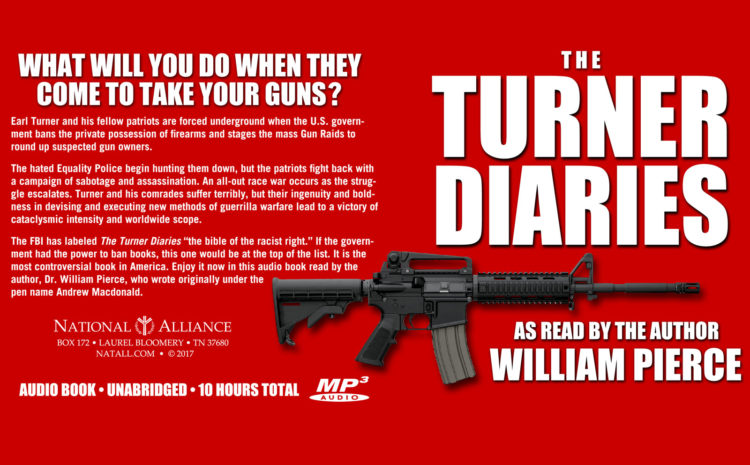 Listen: Turner Diaries commercial
OUR NEW, remastered audio book edition of The Turner Diaries read by the author, Dr. William Pierce, is now available. You can get your copy now — the CDs are are shipping as soon as orders come in.
The original recordings, made by Dr. Pierce and Kevin Strom on reel-to-reel tape in 1995, had been digitized in the early 2000s, but that digitization process was primitive compared to what we are capable of today; we have remastered this important work using the latest software — and we did it the careful, slow, difficult, craftsman-like way — the way Dr. Pierce would have wanted it.
We are proud to offer you the result, which can be ordered online via http://natall.com/td or by postal mail from National Alliance, Box 172, Laurel Bloomery TN 37680 USA. The fidelity of the disc is excellent: On a good speaker system, it sounds as if Dr. Pierce is with you, reading his book to you personally. There is nothing quite like hearing the man who created The Turner Diaries read it to you himself. And, by purchasing this mp3-CD, you will be supporting the important work of the National Alliance.
Listen: Turner Diaries commercial
* * *