New Research Sheds Light on White Racism and Violence
Do Whites have a brain abnormality that "makes them hate"?
by Raymond Martin
DR. MORTIMER I. Friedman thinks he is onto something. His colleagues say he has long had a history of toying with controversial ideas but now it seems that Friedman has proposed a hypothesis that may get him into some genuinely hot water. (ILLUSTRATION: The hippocampus is highlighted in red in this simplified brain diagram.)

Friedman, a soft-spoken man and a self-confessed lover of Broadway musicals, is no stranger to controversy. But the reaction to his recent Slate.com article, in which he briefly outlines the thesis of his new book, took him by surprise.

"The hate mail keeps flowing in. I expected some angry rednecks would get upset by my thesis but I was unprepared for such a hostile reaction. It seems that some people simply don't want to hear the truth about the genetics of white people. My father even called me and expressed concern for my safety. He said he didn't want me to end up getting in harm's way as he had. But he nevertheless supports my research." Friedman's father, the famous Russian-born mathematician Israel Herskovitz Friedman, was beaten by several members of the Ku Klux Klan when he was a Freedom Rider in Alabama.

The book in question, to be released next month by St. Martin's Press, is entitled The Aryan Problem: The Genetics of White Racism and White Violence (and What to do About Them).

Friedman confesses that he stumbled upon his thesis before having found the genetic evidence that he would later discover while on a fellowship at the Hebrew University of Jerusalem. "I had been reading a lot of history. In particular, I found the history of ancient India fascinating. The ancient 'Aryan' conquest of India and their subsequent imposition of the racist caste system struck me like a lightning bolt. It suddenly hit me: Wherever white people go, they attempt to subjugate other races and look down upon them as inferior."

Later, while a visiting fellow at Columbia University, Friedman ran some initial genetic tests and first made the observation that would later be connected with his earlier readings in history. "Europeans, and especially Northern Europeans, have an extra fold in one small area of the hippocampus," to which Friedman attributes the white propensity to racism and violence.

Friedman insists that if his research proves accurate and people of European descent do indeed have a greater propensity for racism and violence because of this anatomical abnormality (relative to those of other races), it does not mean that white people are bad people or that all apparently white people have the unusual trait.

"It simply means that we have to start thinking about white people in a different way. Just as we cannot necessarily blame a murderer who kills because of a brain tumor that causes him to be violent, we may need to start thinking of white people as inherently racist and as having an innate need to feel dominant over others. I have several proposals in my book for how the rest of mankind can deal with these propensities in Europeans. It might be necessary to prevent people with the defect from having natural children, for example, but there are other ways they could still be parents, so we wouldn't violate their rights. I think this new knowledge has the potential to change public policy and change the world in a positive way."

Friedman nevertheless cautions that, "We're just starting to learn about the causal relationship between the abnormal hippocampus found in Europeans and white racism, how strong it is, what social changes are needed, etc. But what I've learned does leave the way open for further research. It is undeniable that whites have a history of racism and violence against other races dating back thousands of years, and my research is part of a larger cross-disciplinary research project to understand this regrettable but unavoidable phenomenon."

[Before you run off and start thinking anti-Semitic thoughts about dear Professor Friedman and the things he says, be aware: This is parody, only parody. But so much of what God's darlings tell us every day is just as over-the-top crazy, hateful, and genocidal, so I am sure it's hard to tell the difference. — Ed.]
* * *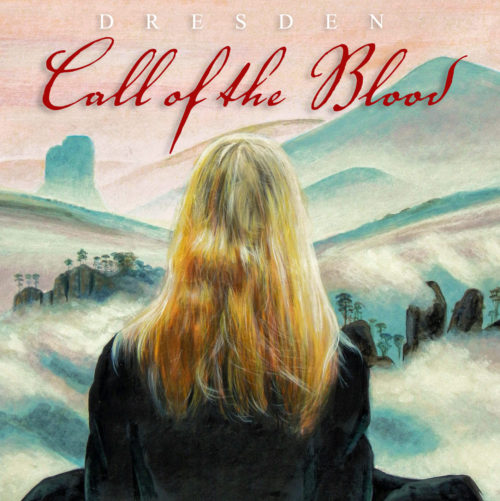 THE INCOMPARABLE, AMAZING music of Dresden's
Call of the Blood
is now available in a digitally remastered 20th Anniversary edition CD. Crafted with jewel-like care and true artistry, this is unlike any music you have ever heard before.
Listen to a low-bitrate sampler here:
Listen to the Call of the Blood sampler
You can get your copy of Call of the Blood by clicking here.