Why Was Thomas Watson's Statue Removed?
Little-known fact: Watson was offered large sums to be Leo Frank's defense lawyer, but his conscience would not allow him to accept.
by David Sims
ON THE 100th anniversary of the founding of the Anti-Defamation League of B'nai B'rith, that infamous Jewish influence and espionage organization was successful in pressuring a Georgia governor into ordering the removal of the statue of former US Senator Thomas E. Watson (D-GA, 1921-22). Senator Watson offended the Jews by calling for the execution of Leo Frank, a Jewish man who raped and murdered 13-year-old Mary Ann Phagan at the factory he managed in 1913. More than a century later, the Jews are still trying to put a whitewash on the villainy of one of their own kind, and they are still suborning the corruption of public officials to achieve that purpose.
Thomas Watson had no particular antisemitism in him. Just before Leo Frank went on trial for Mary Phagan's murder, Frank's relatives approached Watson and requested that he be Frank's defense attorney. Believing Leo Frank to be guilty, Watson declined the offer of generous compensation from that wealthy Jewish family.
Watson did, however, have a bitter political rival in the gentile Hoke Smith. During a contested election, Watson accused Smith of soliciting Jewish favor (and financing) by taking the side of Leo Frank, who had been convicted of Phagan's murder. He accused Smith of selling out justice in order to win the election. Watson wrote: "Frank belongs to the Jewish aristocracy, and it was determined by the rich Jews that no aristocrat of their race should die for the death of a working-class Gentile."
And that's why the Jewish ADL wanted the statue of the former Senator from Georgia taken down in Atlanta.
Source: David Sims
* * *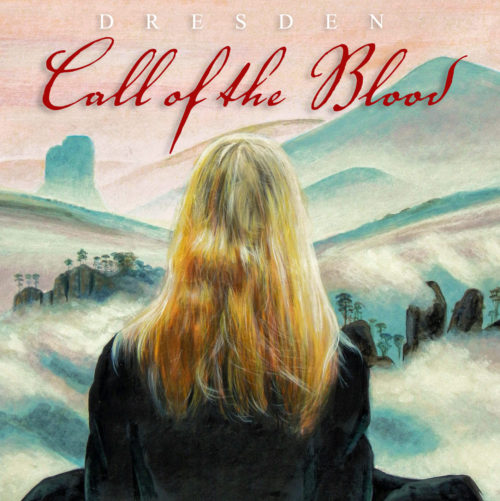 THE INCOMPARABLE, AMAZING music of Dresden's
Call of the Blood
is now available in a digitally remastered 20th Anniversary edition CD. Crafted with jewel-like care and true artistry, this is unlike any music you have ever heard before.
Listen to a low-bitrate sampler here:
Listen to the Call of the Blood sampler
You can get your copy of Call of the Blood by clicking here.