The Geography of White Population Loss
by William H. Frey
THE WHITE POPULATION is barely growing and, in about 10 years, will begin to decline — a consequence of an old age structure, fewer births, more deaths, and little immigration. What that means is that many places, especially those experiencing out-migration, are already experiencing white population losses. During the first decade of this century, white population losses were registered for 15 states, nearly half of our 360 metropolitan areas, and over half of our 3,100 counties.
Where are the losses occurring? A look at white growth and decline over the 1990-2010 period provides a perspective (see map, from my book "Diversity Explosion"). Some areas that are seeing declines in their white population caused by migration — particularly many counties in the Great Plains, the Midwest, and parts of the South — are also experiencing an excess of deaths over births in their white populations.
States losing white population fall into two categories: those in which employment slowdowns have triggered major out-migration (e.g., Michigan, Ohio), and urbanized coastal states with high costs of living (e.g., California, New York, New Jersey). In fact, metropolitan New York and Los Angeles lost over 1 million whites each between 1990 and 2010.
The areas that are gaining whites overlap heavily with those that are attracting dispersing minorities — prosperous and affordable parts of the Southeast, Southwest, and Mountain West — including suburbs, exurbs, and smaller metropolitan areas. But it's pretty clear that, going forward, the nation's white population shifts will be a "zero-sum" game: As some areas experience greater white population gains, others will suffer losses.
* * *
Source: Red Ice Creations
* * *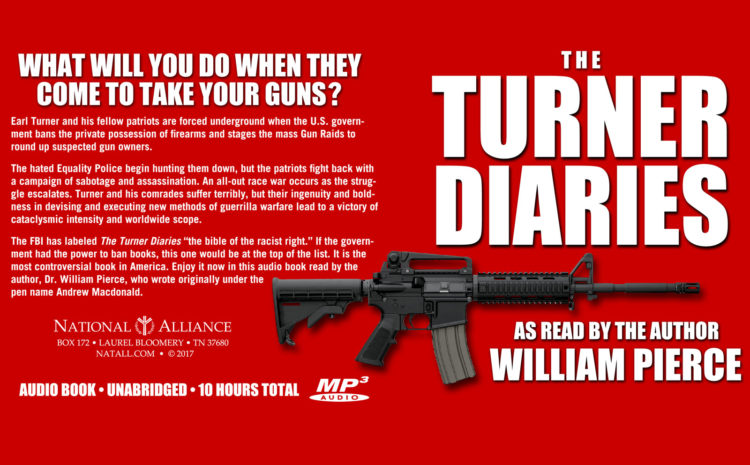 Listen: Turner Diaries commercial
OUR NEW, remastered audio book edition of The Turner Diaries read by the author, Dr. William Pierce is now available. You can get your copy now — the CDs are are shipping as soon as orders come in.
The original recordings, made by Dr. Pierce and Kevin Strom on reel-to-reel tape in 1995, had been digitized in the early 2000s, but that digitization process was primitive compared to what we are capable of today; we have remastered this important work using the latest software — and we did it the careful, slow, difficult, craftsman-like way — the way Dr. Pierce would have wanted it.
We are proud to offer you the result, which can be ordered online via http://natall.com/td or by postal mail from National Alliance, Box 172, Laurel Bloomery TN 37680 USA. The fidelity of the disc is excellent: On a good speaker system, it sounds as if Dr. Pierce is with you, reading his book to you personally. There is nothing quite like hearing the man who created The Turner Diaries read it to you himself. And, by purchasing this mp3-CD, you will be supporting the important work of the National Alliance.
Listen: Turner Diaries commercial
* * *