U.S. May No Longer Block Anti-Israel U.N. Actions
Netanyahu's outrageous attempt to give direct orders to Congress has resulted in angering some formerly compliant servants of Israel in Washington; but it's really a dispute between two factions of Jews — one somewhat less fanatical and violent than the other.
THE OBAMA ADMINISTRATION may reconsider shielding Israel from critical actions in international forums, according to reports. (ILLUSTRATION: Benjamin Netanyahu)
Politico and the New York Times on Thursday each quoted unnamed senior administration officials as saying that the United States may back a U.N. Security Council resolution that would set the parameters for a two-state solution according to the 1967 lines.
The change comes after Israeli Prime Minister Benjamin Netanyahu, in the lead up to Tuesday's elections, pulled back from endorsing a two-state solution, saying there would be no Palestinian state on his watch.
In the past, the Obama administration has shielded Israel from critical resolutions, even when such resolutions hewed with administration policy; one famous instance was a 2011 U.S. veto of a U.N. Security Council resolution on Israeli settlement expansion that was in line with President Barack Obama's opposition to settlement building.
Administration officials, asked by JTA for comment, pointed to statements Wednesday by spokesmen for the White House and State Department.
The spokesmen stopped short of saying that the United States would support Israel-critical actions in international forums, or would not veto such actions. However, they did say a change was possible.
"We are not going to get ahead of any decisions about what the United States would do with regard to potential action at the U.N. Security Council," Jen Psaki, the State Department spokeswoman, said in her briefing for reporters.
"I will reiterate that it has long been the position of the United States under Republican and Democratic presidents, and it has been the position of successive Israeli governments, that only a two-state solution that results in a secure Israel alongside a sovereign and independent Palestine can bring lasting peace and stability to both peoples," she said. "The prime minister, as we all know, in his comments earlier this week indicated that he is no longer committed to pursuing this approach. Based on the prime minister's comments, the United States is in a position going forward where we will be evaluating our approach with regard to how best to achieve a two-state solution."
* * *
Source: Jewish Telegraphic Agency
* * *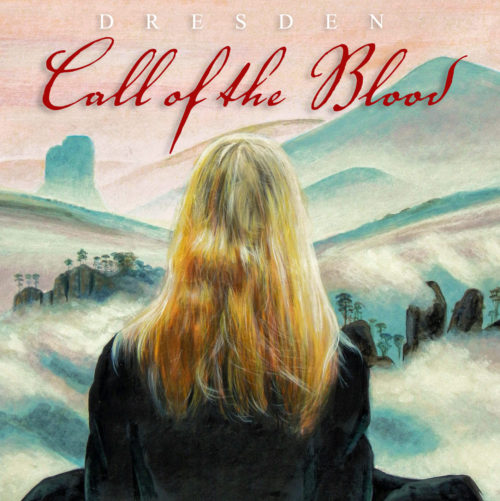 THE INCOMPARABLE, AMAZING music of Dresden's
Call of the Blood
is now available in a digitally remastered 20th Anniversary edition CD. Crafted with jewel-like care and true artistry, this is unlike any music you have ever heard before.
Listen to a low-bitrate sampler here:
Listen to the Call of the Blood sampler
You can get your copy of Call of the Blood by clicking here.