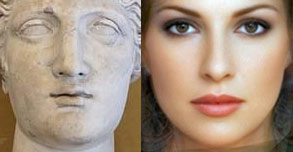 by Dienekes Pontikos
MORPHING is an image processing technique that can be used to create composite pictures summarizing a large number of individual objects. I have applied morphing to a set of facial pictures of Greek women to create an overall average.
The following Greek women were used: Evelina Papantoniou, Niki Kartsona, Katerina Stamataki, Evaggelia Aravani, Chrysanthi Dafla, Elena Katritsi, Alexandra Kapeletzi, Elisavet Filippouli, Elisavet Moutafi, Angie Berovinou, Dimitra Aiginiti, Evi Adam, Korina Stergiadou, Konstantina Nikolaou, Nancy Alexiadi, Katerina Diamantopoulou.
This group includes models, actresses, singers, politicians, and tv presenters. Pictures of women facing forward were selected from Pictures of Greek Women with the criteria of (i) facing forward, (ii) largely unobstructed facial view, (iii) neutral expression, either non-smiling or smiling minimally. Two additional women (Alexiadi and Diamantopoulou) were included to bring the number of seed images to 16.
Hierarchical pairwise morphing was applied to a set of 16 seed women using Sqirlz Morph 1.2e. Pairs of images were morphed by setting up a series of 30-40 control points in each of the original images, and the procedure was repeated hierarchically until a single final composite was created.
No pre-processing was carried out in the original images except resizing, cropping, and sharpening (in Irfanview 3.97). The One Step Photo Fix filter in Jasc Paint Shop Pro v. 9 was applied to the composites (after the entire hierarchical morphing process) to give them a more natural appearance by enhancing contrast and color hues. Images were also subsequently resized, followed by sharpening (in Irfanview). The original final composite, created by the unprocessed raw images can be found here.
Results
The 16 original pictures, the 8 first-generation, 4 second-generation, 2 third-generation, and final composite image are shown below.
Read the source article at the Dienekes Pontikos Web site
* * *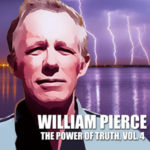 We're now up to Volume 4 of our CD series
William Pierce: The Power of Truth
, which features the very best speeches of National Alliance founder Dr. William Luther Pierce — 20 speeches on each mp3-CD, more than 24 hours total listening time in the series so far. Each CD is $16 and you can order via our postal address or at
http://natall.com/cd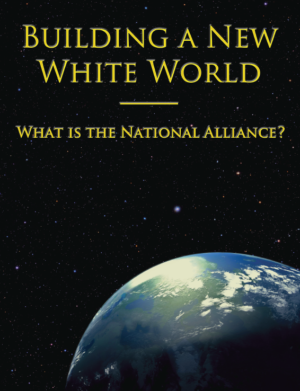 Our beautiful, full-color glossy magazine-style introduction to the National Alliance, Building a New White World, is one of the most powerful ways to introduce your friends and family to the ideas and ideals they need to understand and appreciate in order to take part in shaping a White future. Only the National Alliance has a coherent plan to bring that future into being — and Building a New White World presents that plan impressively, in a way that can never be forgotten. One copy is just $3, ten copies just $15, and additional quantity price breaks are available. Write to our postal address or order online at http://natall.com/booklet
Every day National Alliance members spread the word about the Alliance by distributing our professional, attractive, and colorful National Alliance business cards. On the obverse is the National Alliance logotype and contact information and the words "Toward a New Consciousness; a New Order; a New People." On the reverse are printed the principles in which we believe. Place them on bulletin boards, in select books at public libraries, or hand them out at public events. You can receive 50 business cards for $4, 100 for $6, and 500 cards for $25. Write to our postal address or visit http://natall.com/cards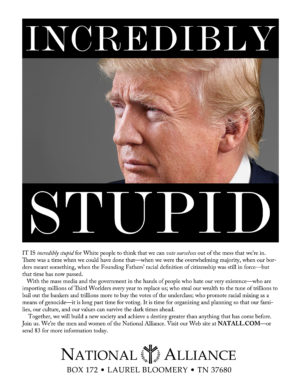 Several excellent National Alliance fliers, with different themes, have been produced and are now available for you to freely download and print — either on your own printer, or at your local print shop in mass quantities. There's our flier on the utter stupidity of hoping for political change through the ballot box; our "They Hate Us" flier on the genocidal intentions of our enemies; our famous "Love Your Race" flier; and many more. Post them — hand them out — fly them on helium balloons — mail them to opinion leaders — everywhere! Make our message impossible to ignore in your state, city, and neighborhood. Just visit http://natall.com/fliers for the complete downloadable National Alliance flier collection.
Our postal address is Box 172, Laurel Bloomery TN 37680 USA.
* * *
Related Articles: